Who Attends Our Courses?
Psychiatrists, Psychologists
Nurses & Nurse Practitioners
Social Workers

Licensed Mental Health Counselors

Physicians & Physician Assistants

Administrators


And More!
Continuing Education
McLean Hospital provides professional education opportunities for a wide range of mental health and allied health professionals, including psychiatrists, psychologists, nurses, social workers, nationally certified counselors, nursing home administrators, and educators. Our fully accredited programming attracts a broad base of health providers for further training in a variety of specialties.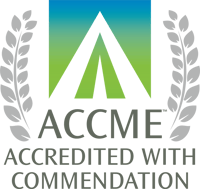 Current training offerings include a variety of academic programs such as lectures, symposia, conferences, specialty trainings in areas such as borderline personality disorder, and a hub of online resources. All programming supports the continuing professional development of mental health professionals with a focus on improving patient care.
McLean Hospital is accredited by the Accreditation Council for Continuing Medical Education, the American Psychological Association, the Massachusetts Nurses Association, and other organizations to provide continuing education credits to physicians, psychologists, nurses, and other board certified clinicians.